Components of the Lock + Load System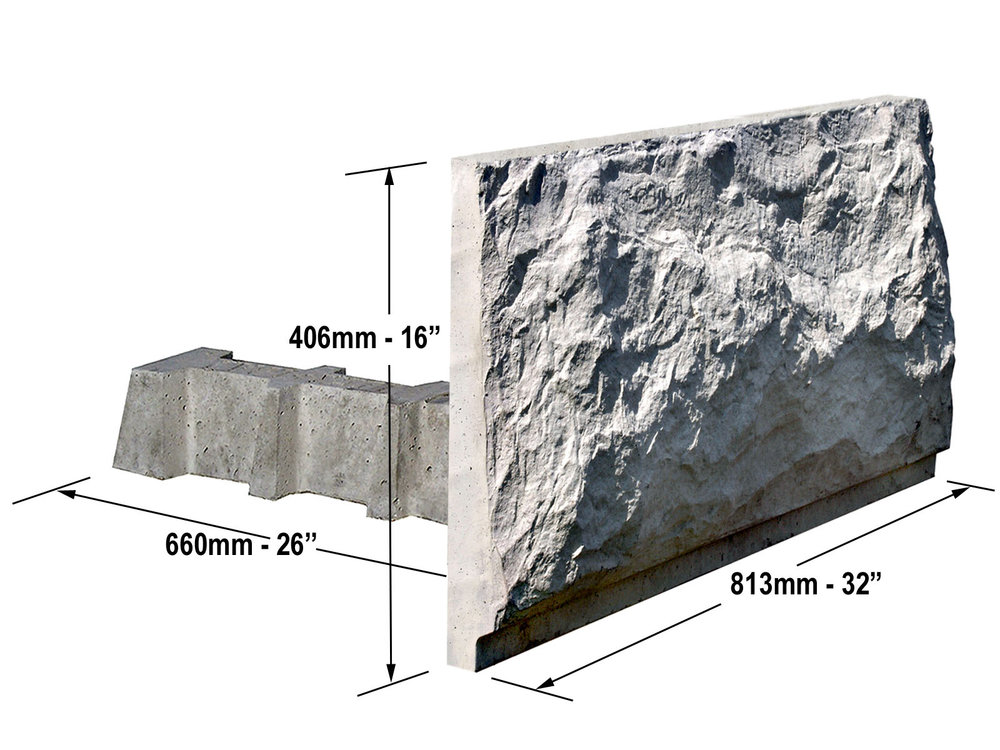 LOCK+LOAD is the largest hand-placed retaining wall product available. Priced competitively with modular block but with the flexibility of wire faced walls, this one of a kind modular cantilever unit provides structural capacity of similar wet cast panel and big block walls.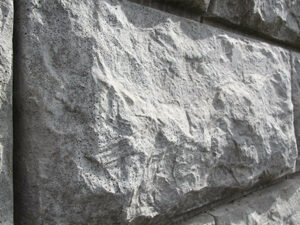 The standard LOCK+LOAD panel face is 16" x 32" with a quarried stone finish.

Maximum panel thickness is abput 4" and approximate weight is 90 pounds.

Panels are made from 5500 psi concrete, air entrained, fiber reinforced, concrete and each panel is also reinforced with a corrosion resistant steel (galvanized or stainless steel) connecting hoop for attachment to the counterfort.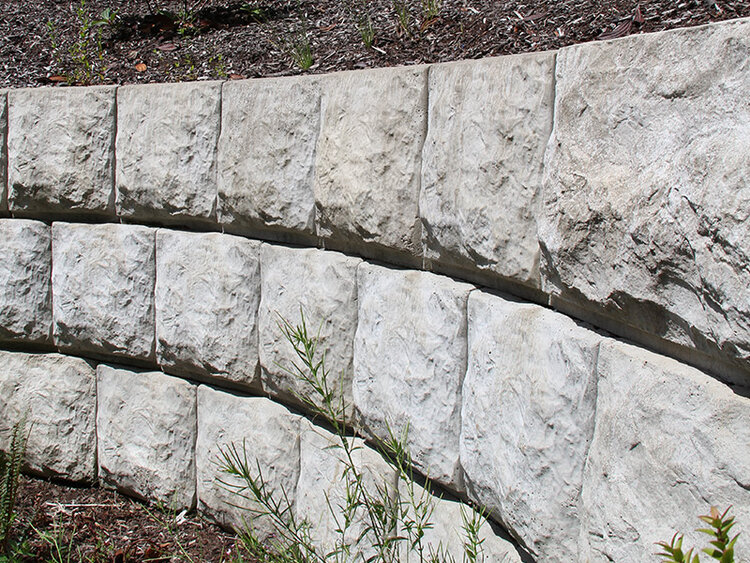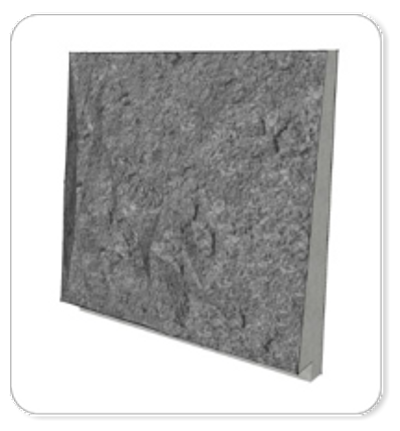 Half width panel faces are 16"x16" with the same quarried stone appearance

Half width panels are available to facilitate radius' and other geometric constraints

Half panels are made and reinforced in the same manner as the LOCK+LOAD full panels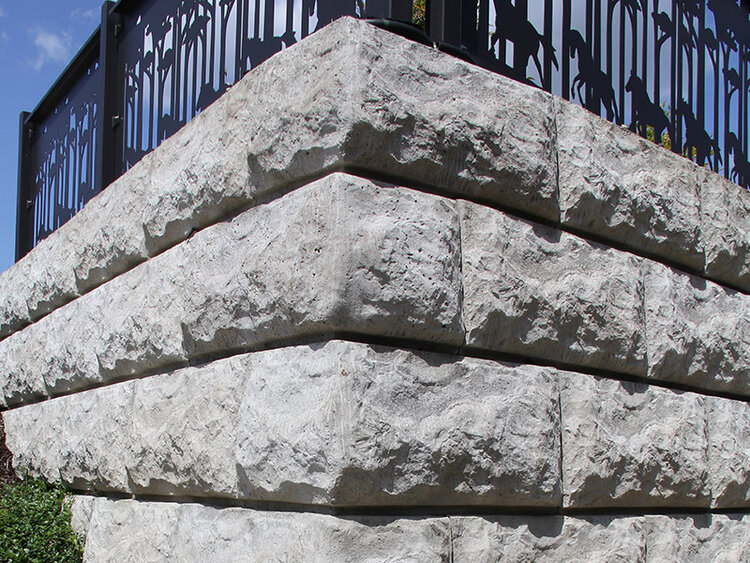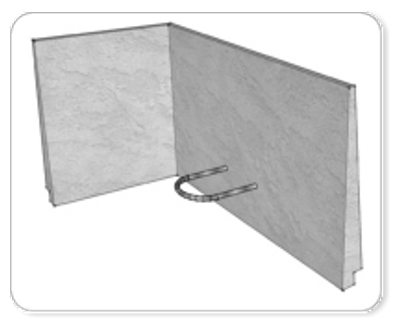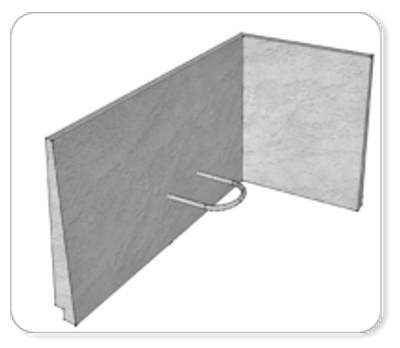 Both Left and Right corner panels are available to facilitate creation of strong attractive ninety degree "outside" corners in LOCK+LOAD walls.

The long side of each respective corner measures 27" & the short side 13" on the inside of the components.

Corner pieces weigh `150 Lb each and are made from the same material as the other components with extra steel reinforcement.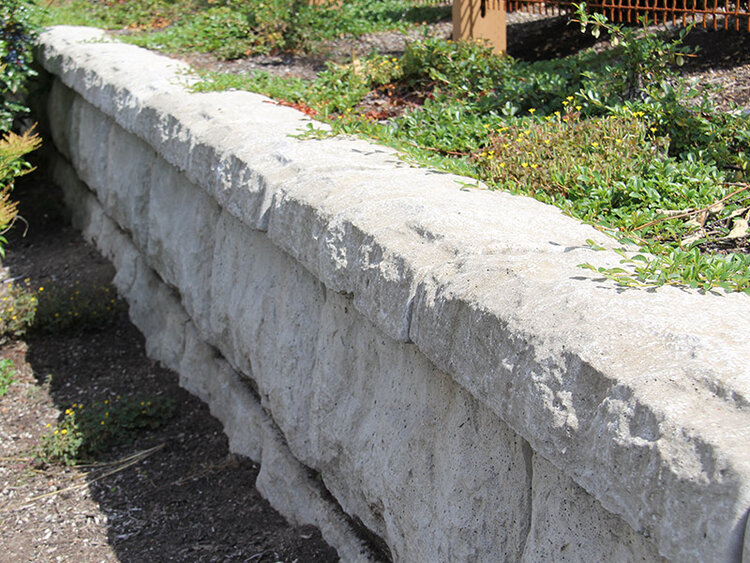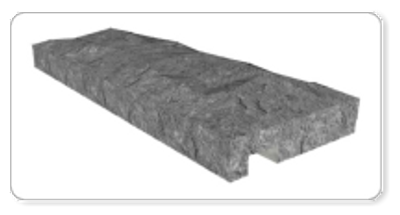 LOCK+LOAD walls do not structurally require a "capstone" as do many modular block walls

If for architectural reasons a capstone is available

The capstone has the same quarried stone finish as the panel face

The trim measures 32" x 12" x 4" and weighs approximately 100 lb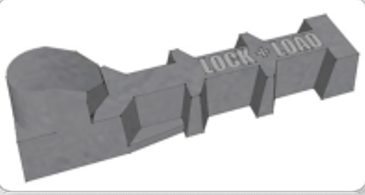 The LOCK+LOAD counterfort measures 27" long and 6" wide at its base

The counterfort is 4.25" tall at the head and weighs approximately 40 lbs

The counterfort is made from 5500 psi, air entrained, fiber and steel reinforced concrete